yamaha
Well, that didn't take long…
Kate, a friend, and I were headed downtown to a concert. Easily doing a buck-ten for several miles (on a closed course with professional drivers… duh), our friend, Chris, pulled up next to me and pointed to his gas tank. So we pull off. Kate's having some problems shifting so she pulls to the side of the road and I follow while Chris runs up to the station. Won't shift. Not up, not down. I fearfully unscrewed the dipstick to check the oil in the bottom end (as I'd done a few days prior), and only smoke came out. Don't know where the oil went, but the bottom end was very unhappy.
As far as I could tell the top end was fine, the crank was fine. The clutch was fine. It's clearly either some gears welded together or a bent shift fork.
And even though I was a little bummed, I was also kind-of excited, because I really wanted to tear into this motor anyway. So come along on this journey with me.
All prepped for surgery, let's begin.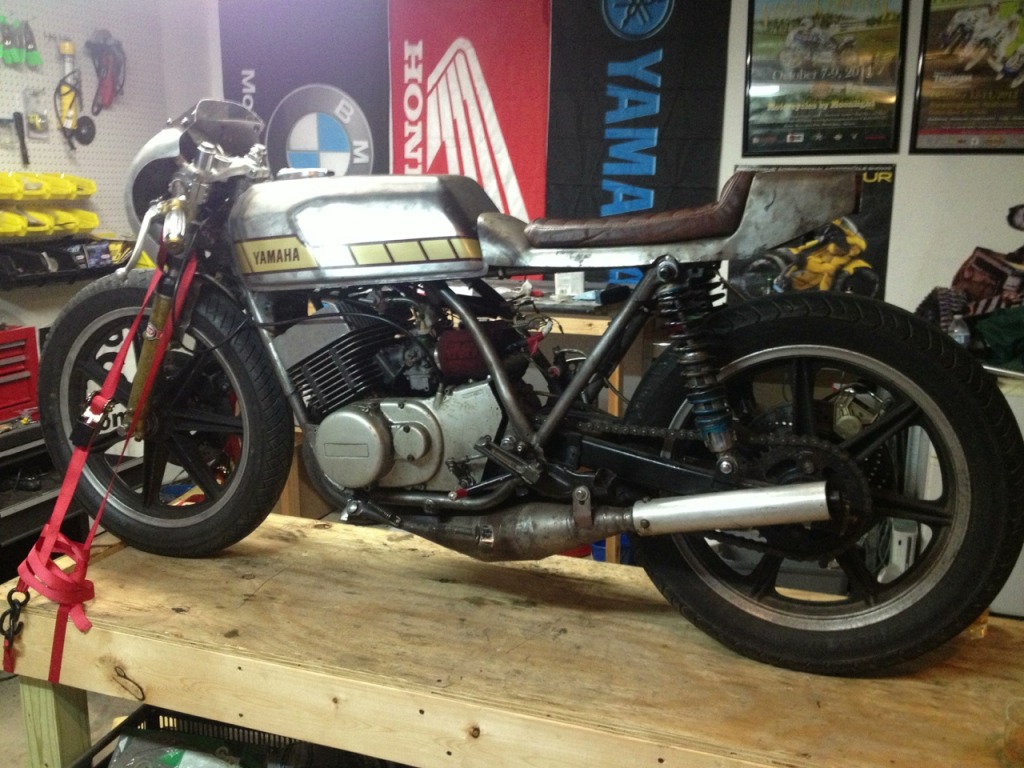 Motor out with the help of a friend.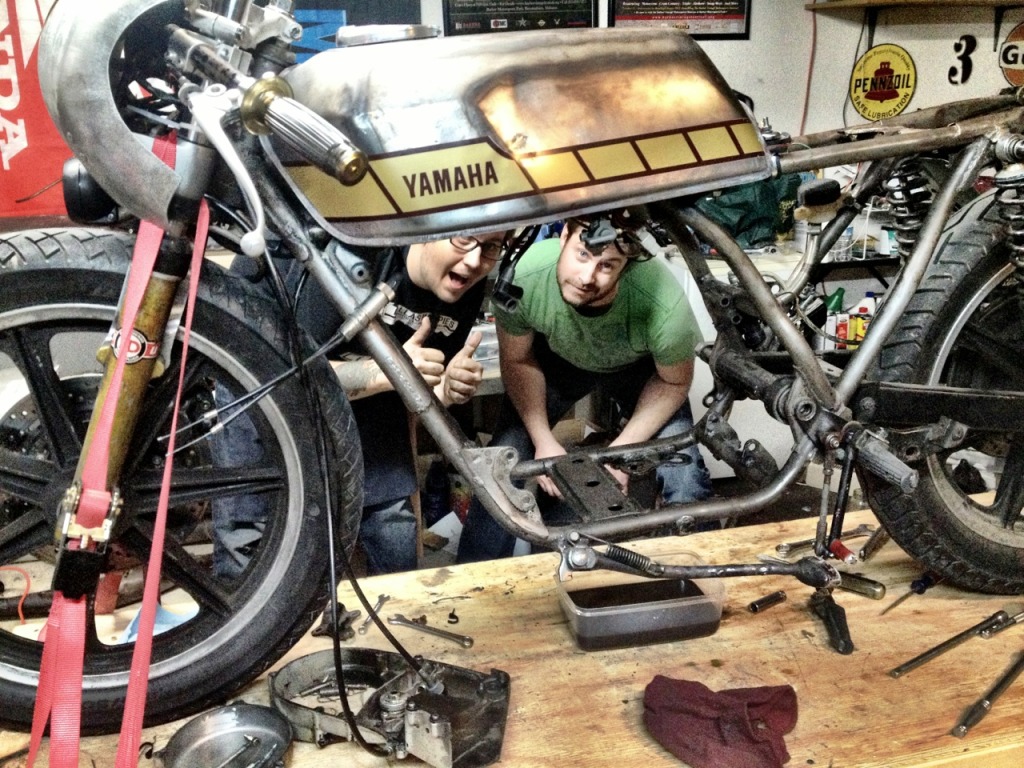 So… Something clearly going on here. I'm thinking the right side is / was running lean? Did check the plugs over the weekend, and they read perfect. So this could be remnant of a prior issue.
Now I'm not in any way an expert, and still relatively new to two-strokes, but the transfer port looks really choppy. Almost like someone started to do a port job and realized they'd had too much to drink, but not so much that they didn't have some sense left to make them stop. I dunno. Maybe that's normal.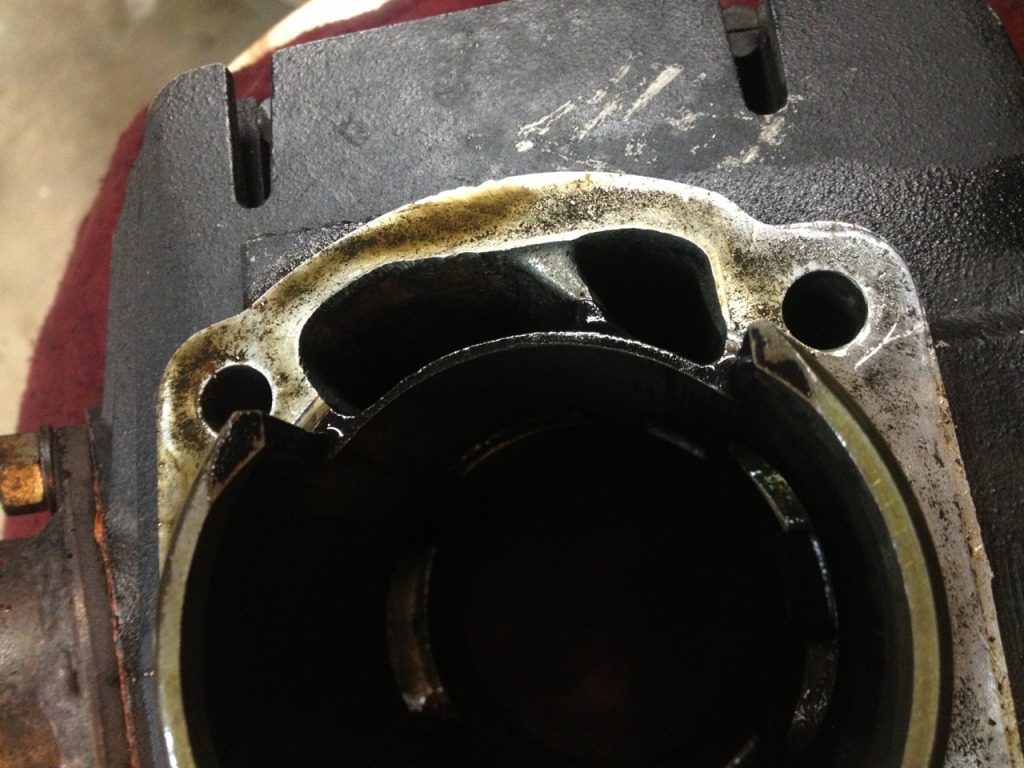 Intake port. Again, it's hard to see in the picture, but it's all so rough…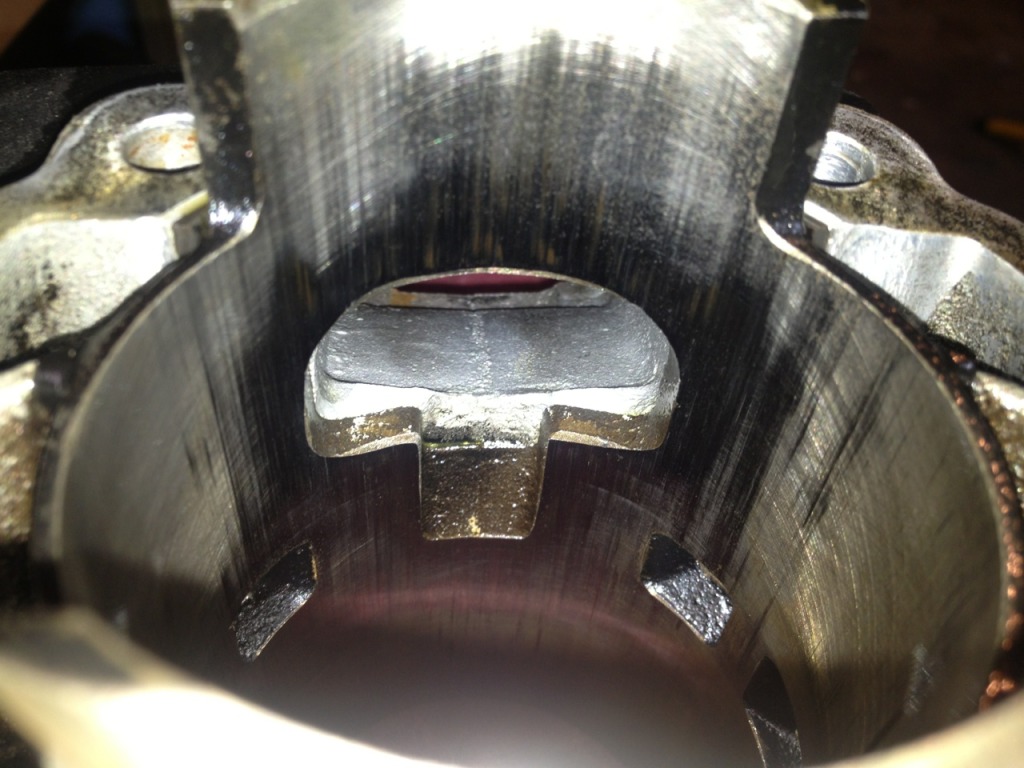 Exhaust port. Same thing.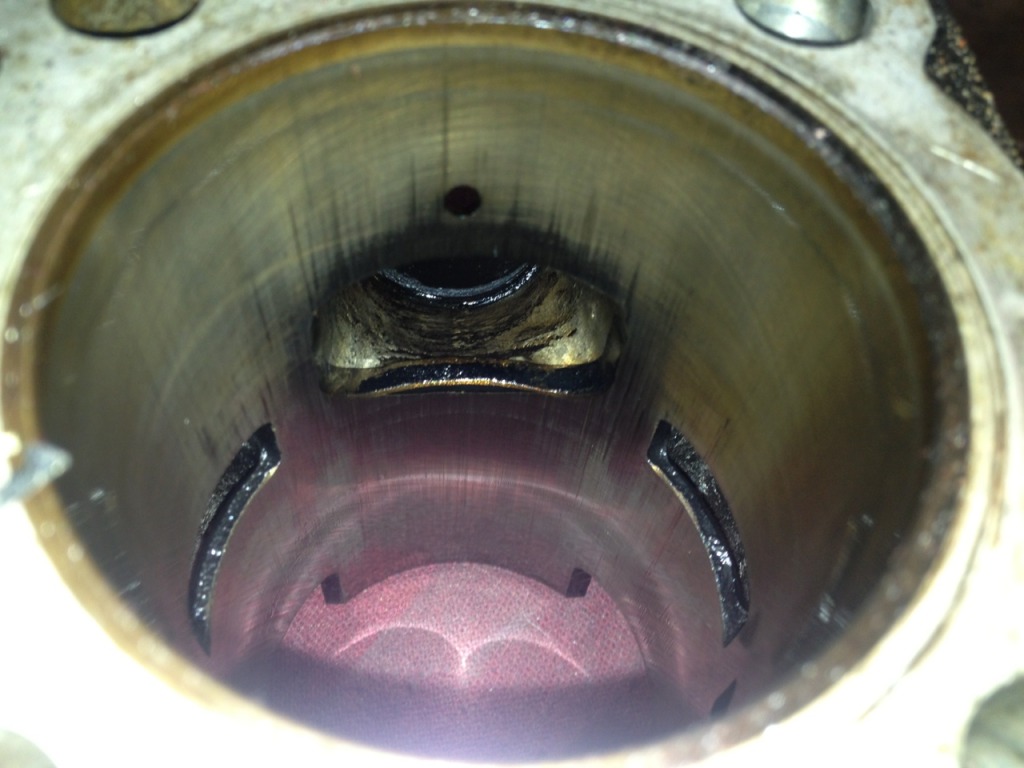 Piston looking pretty pitted.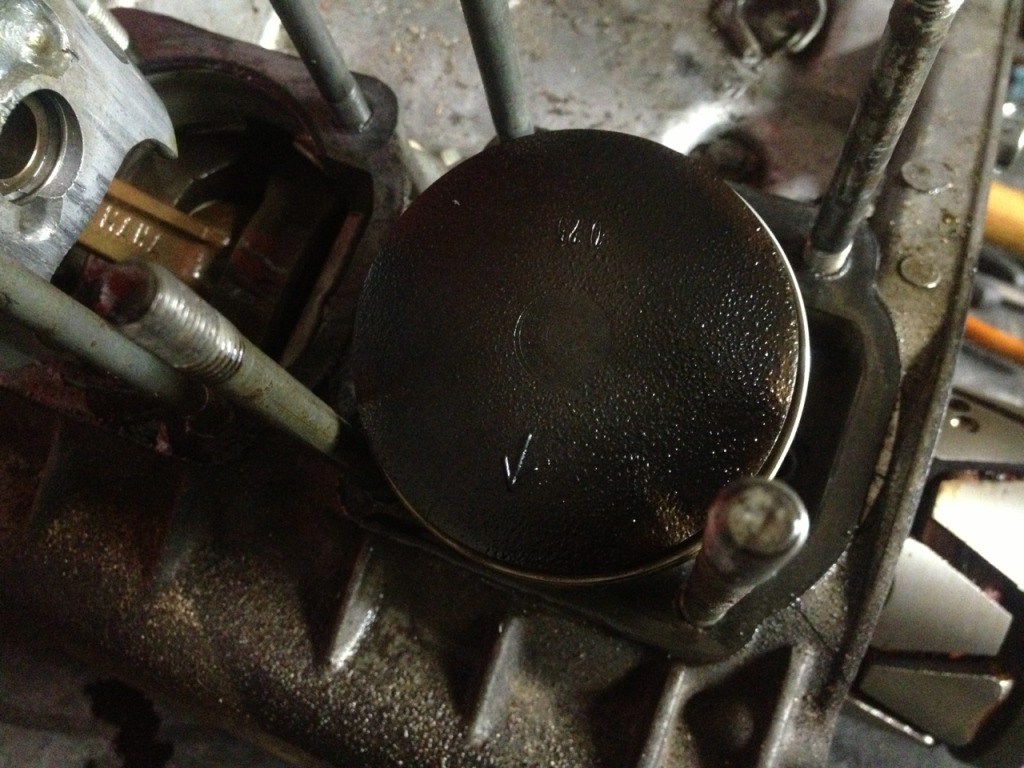 And then there's this guy… It looks like it was about to hole any second. This is the clean (and I'm assuming too lean) cylinder. The thing looks awful. Also, I was told that this bike had fresh Wiseco pistons in it. Obviously not the case. BUT IT WILL SOON.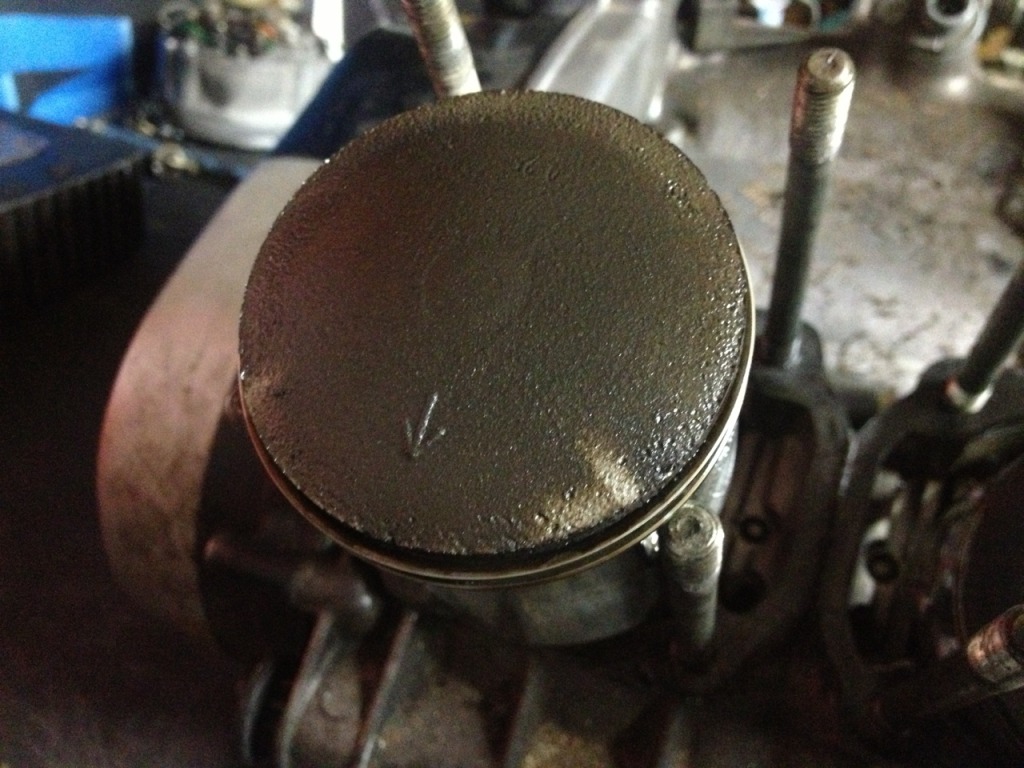 Piston windows. Just in case you were dying to know what those looked like.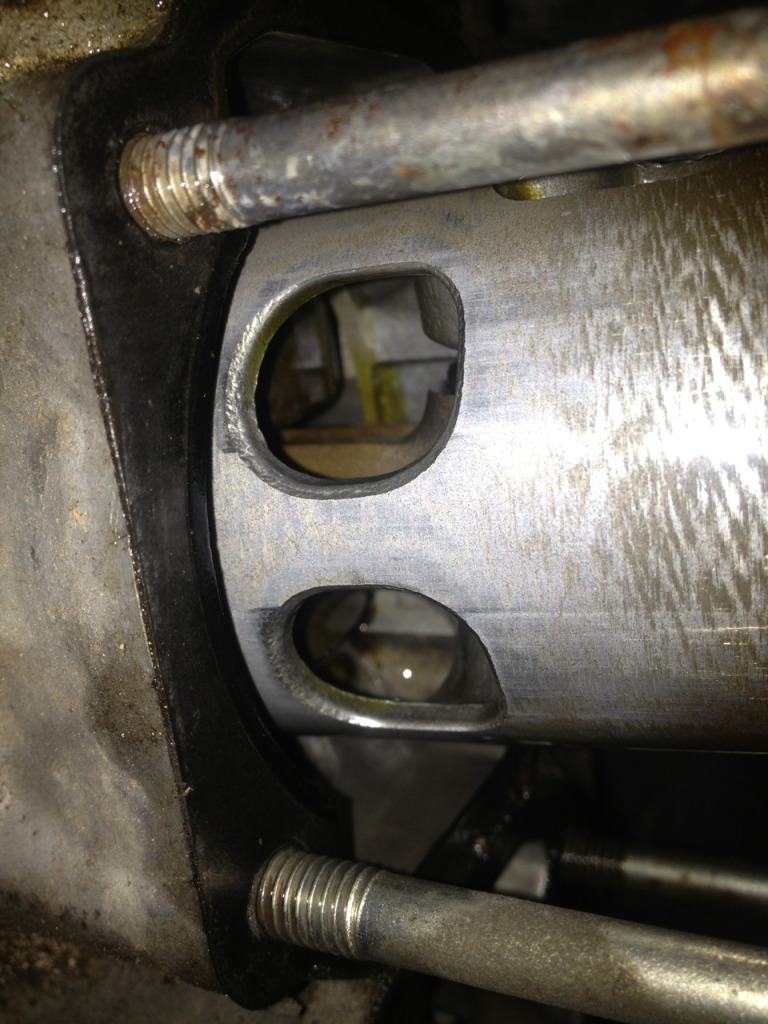 And this is as far as I got last night. Thanks to my lack of a giant socket for the clutch basket. I believe it is a 29mm and I only go up to 27mm except for a few special ones I've purchased. I'll pick it up on the way home from work today and finish the tear down / inspection.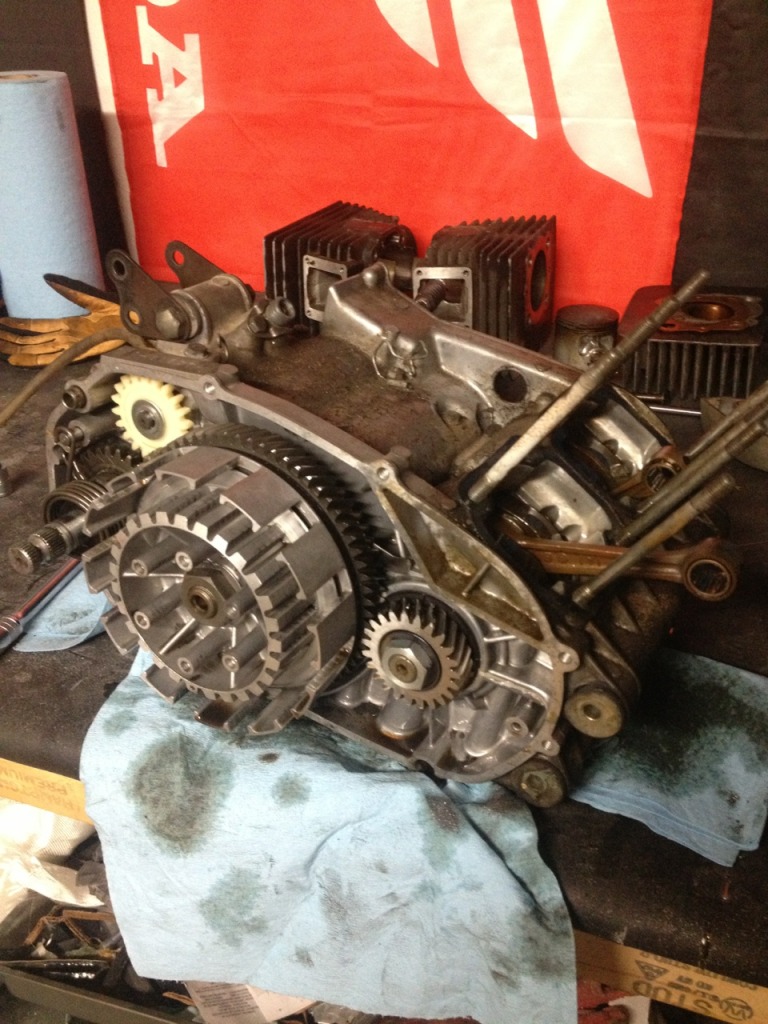 I'll keep this post updated with my progress. It might get crazy up in here, so just bare with me.
Recent Posts