Tank
Exciting News! I've just picked my frame up from Custom Powder Coating. The color I went with is Bomber Orange. It's one of the coolest powders I've ever seen. It has a gold sparkle to the finish. Just beautiful.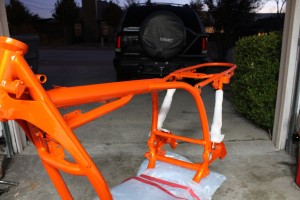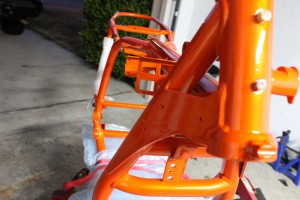 You can see the detail in the highlights are just amazing.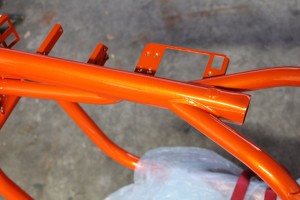 I also re-shaped my seat a little and threw it on the frame with the fiberglass tailpiece and the new tank I scored on eBay.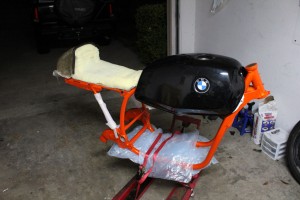 Tonight I also played around with my old tank. The new tank is going to be taken to a guy that does a lot of custom bike work. They will be cutting and welding new knee inserts and painting everything. I used tape to shape up the new knee inserts, and painted. This is pretty close to I want, except I want it to be a little rounder at the front of the dent (this was hard to do with tape).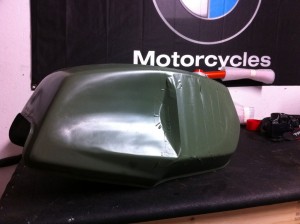 Recent Posts