Tailpiece
So I found a battery that was much smaller than the BMW gel battery that I was rocking. It's a Jet Ski battery according to the website, but I picked it up at a Batteries Plus store. It's the Odyssey PC545.
I worked out it would be the perfect size to slide under my seat hump and still provide adequate cranking power to turn over the Beemer. I think I paid like $130.00 and it came with a two year warranty. So I'll update later as to whether it works out.
I started with some thinner aluminum sheet metal. I traced a rough (very rough) shape from the back of the hoop, and then cut it out with the sheers.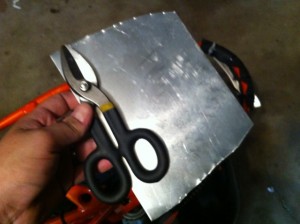 I picked these things up from Home Depot. They are genius. I'm using them to hold the plate on the hoop, since I don't want to drill into my pretty frame.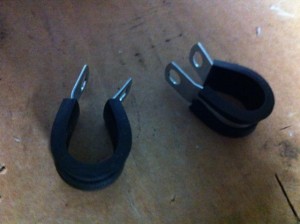 Once the plate was mounted, I lined the battery up and drew a little line where the back of the battery sat. Then I used my Dremmel (with the GOOD cutting wheels) to cut a little whole for the strap to pass through. The battery sits a little further forward than I'd like. I'll probably do another strap across the top going from side to side.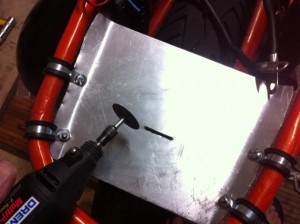 The battery mounted in place. Doesn't look too bad.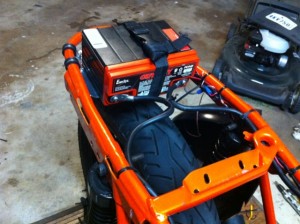 I bought some 6g wire to lengthen the power and ground wires to the back. I messed up and only bought one set of circle connectors (the little end bits that the bolt goes through). I ran to Wal-Mart to try and find some more. I ended up seeing some battery cables that were the perfect length and 6g. So i bought them instead. (that 6g wire is hard to cut).
Everything all buttoned back up. Started right up. Charging fine. I will report later on when I can get some miles on her.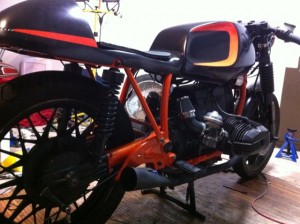 Recent Posts