Seat
So we finally got around to getting the seat finished out on the RD400.
Here's the leather we're using. It's super fun. You can stretch it and scratch at it and it patinas really nicely.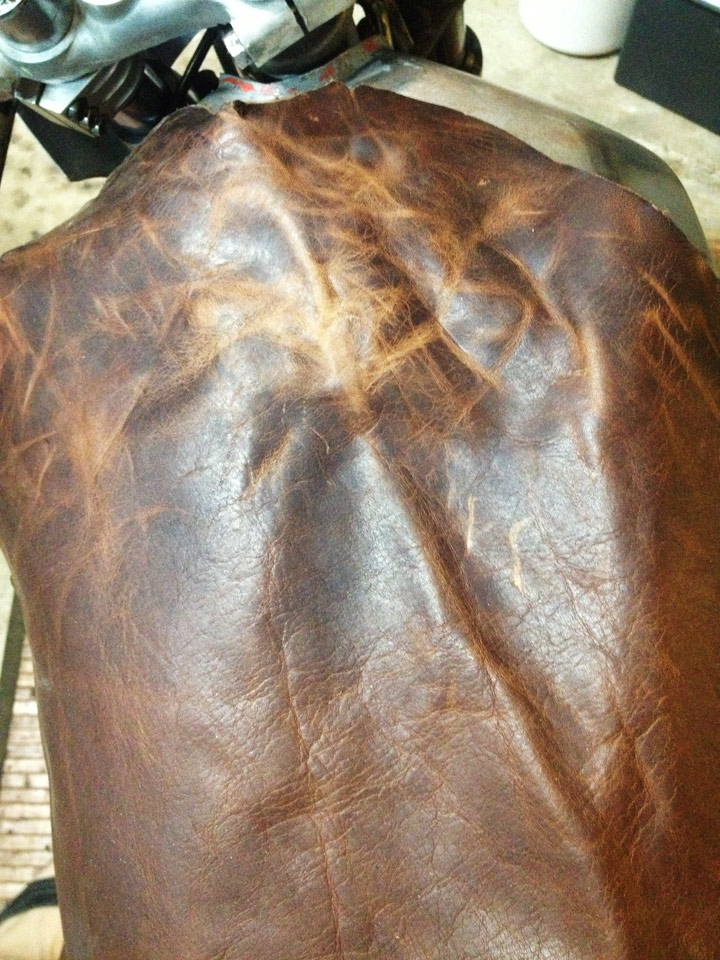 The process was basically the same as last time, but I thought I'd document it anyway.
We started off by covering the seat with foil. Usually I lay down a layer of masking tape and then a layer of aluminum tape, but I was out of aluminum tape. While I was busy complaining that I didn't pick any up, Kate suggested we throw foil on it… because she's SUPER smart.
Here it is, ready for the alien invasion.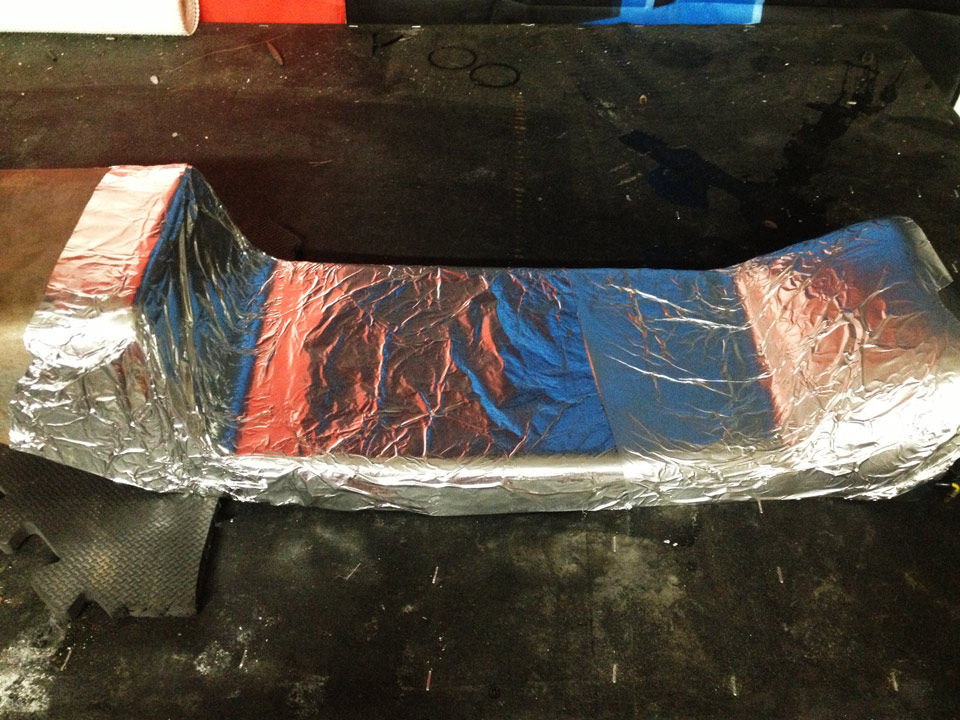 We threw down a layer of the smooth fiberglass cloth, followed by a few layers of chop and then a few layers of the smooth cloth again. We let it sit for about 24 hours and it was SOLID.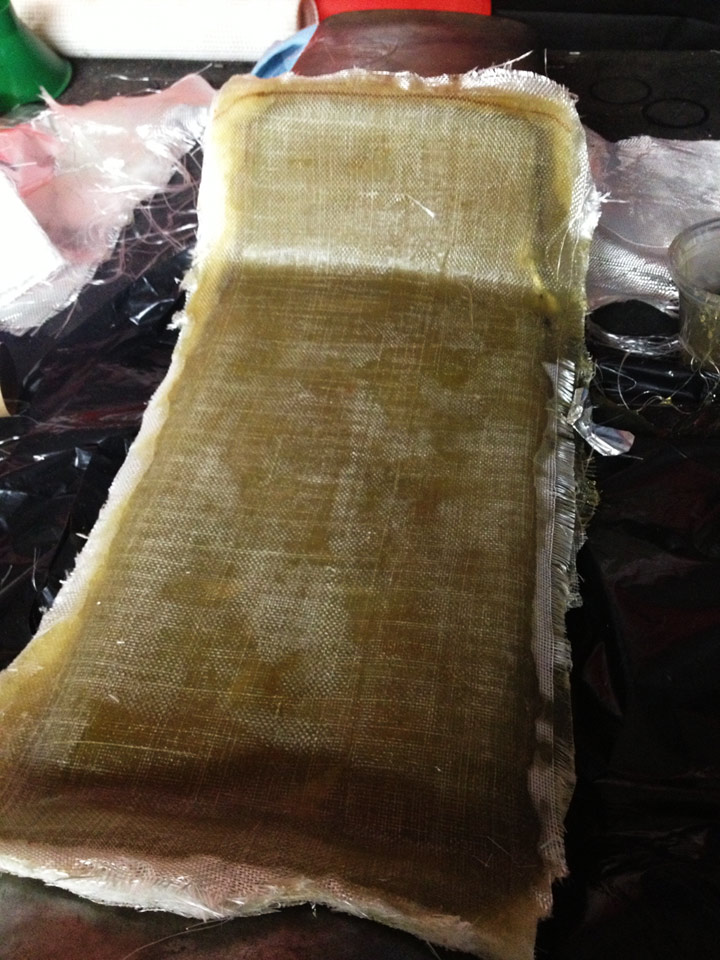 I got it all trimmed up and tested for fit. Notice I made it slightly smaller than the seat itself. This is to take into account any additional padding that sticks out once the seat is foamed and covered.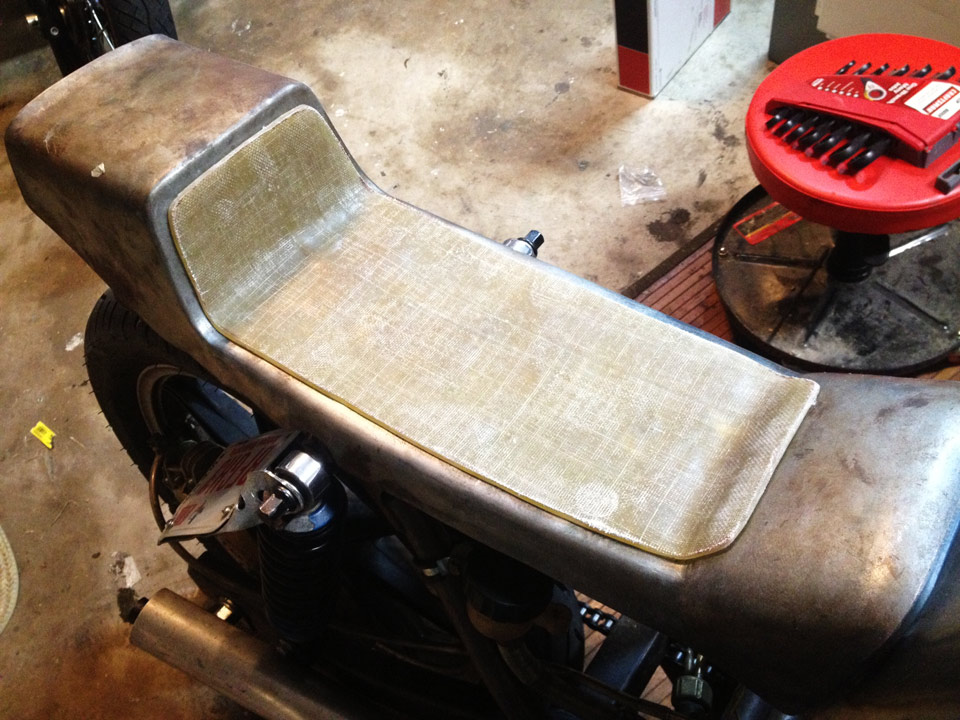 And just for fun. This is what I look like after cutting up fiberglass with a Dremel. Sucks YEARS off your life (notice all the grey).
We sent it off to the guy we used last time – Bill's Upholstery in Arlington. This is the final product.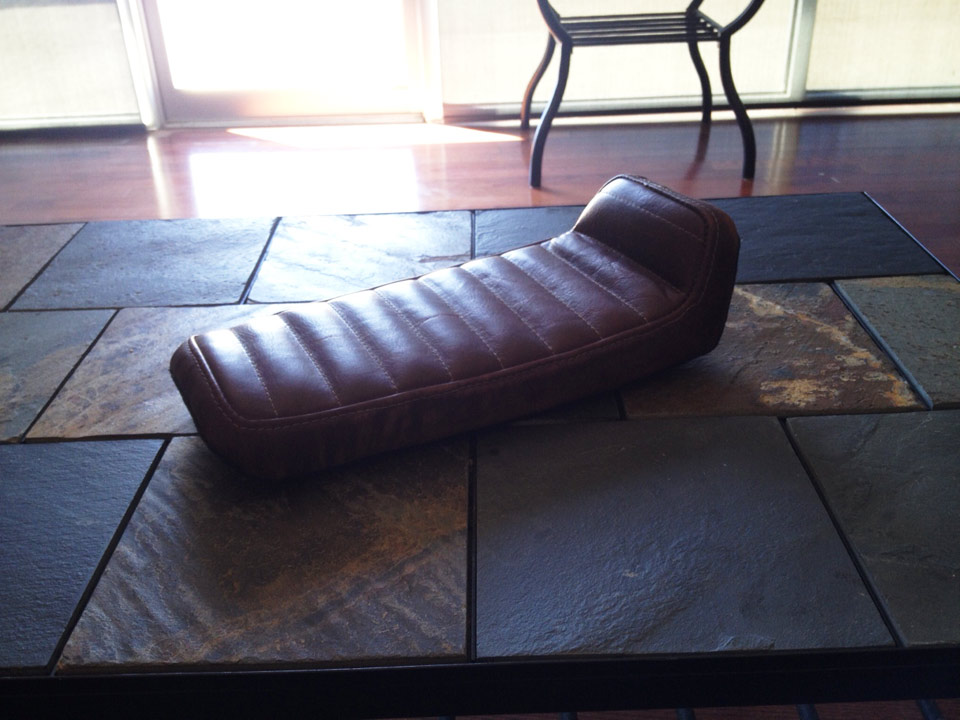 Overall I'm super pleased. It's a little thicker than I was expecting, but considering what they went through working with the leather I sent them, I'm pretty happy with it.
And here it is on the bike.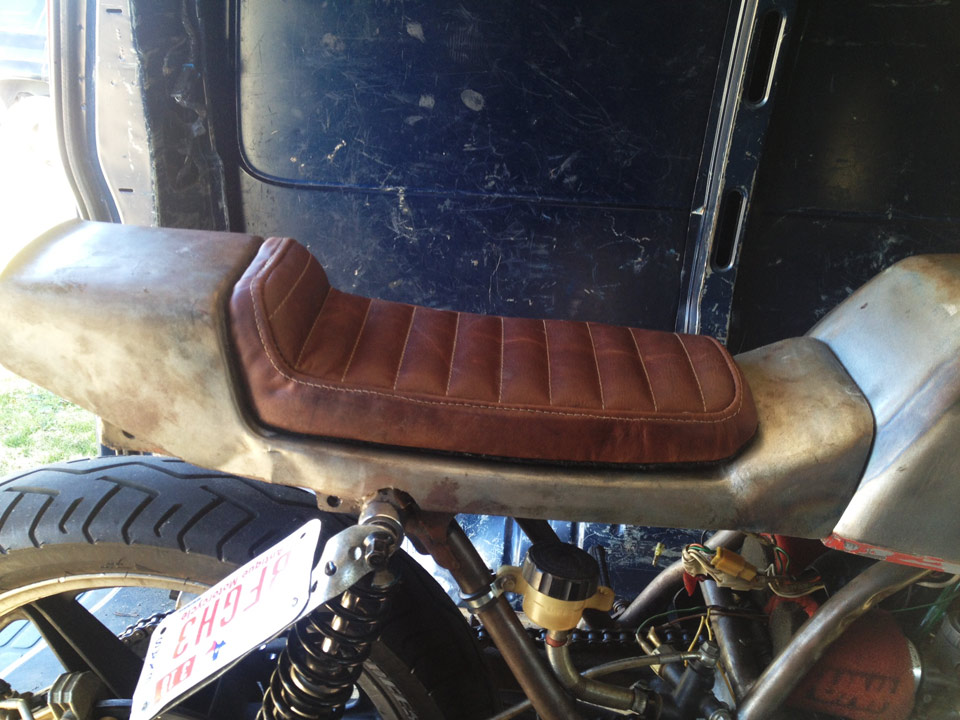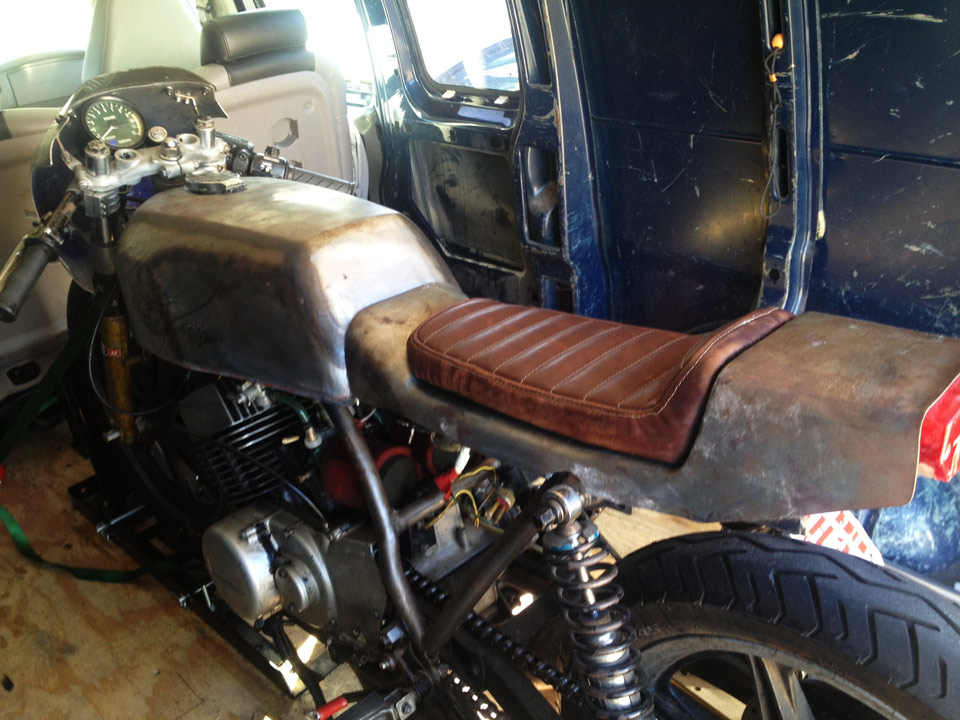 I'll get some better photos of it soon and post them up here!
Recent Posts