photoshop
Hey everybody. I've been a slow blogger lately as a result of being just stinking busy. I've barely even had time to make it out to the garage. I did want to share with you something fun that I've been working on, however.
I don't talk very much about what I do professionally, as motorcycles are my "get away" from my other life as a computer nerd and photoshop sorcerer. It just so happens I'm just as passionate about web application development as I am about slinging wrenches on old scoots, so when an idea comes along that touches on both, I'll usually make some time for it.
I present to you, Barber Countdown.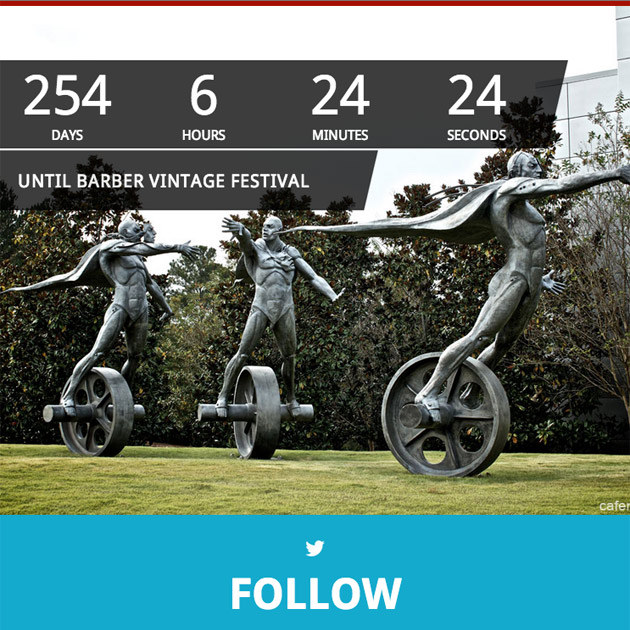 This was just a fun little project. Not affiliated with Barber Vintage Festival in any official capacity at all. It's pretty simple. It's just counting down until Barber Vintage Festival in October of 2014. An added functionality is you can follow @BarberCountdown on twitter to get a daily update of how much time you have remaining to get that hunk of iron in shape for the greatest motorcycle meetup on the planet. Another fun thing about this application is that you can tweet photos to @BarberCountdown of your build or prep process leading up to Barber. None of your photos are stored, and all information is pulled directly through Twitter's API so I'm not hacking your Interwebs or anything. Go have a play with it, and feel free to send me any feedback (especially if you manage to break it).
-Matty
Recent Posts