CB360 Cafe Racer
Today we got Kate's CB360 engine back from the "Soda Man" (as Kate likes to call him). There was so much nasty in the motor (and since I was splitting the case anyway) he actually bead-blasted it. The finish is amazing. Looks like fresh-cast aluminum and tastes great. (jk.. (or am I?)).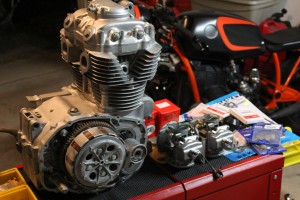 We also got a shipment of CB360 parts. New piston rings, wrist pins, wrist pin circlips, wheel bearings, headset bearings, carb rebuild kits, and a few other little treats. It was like motorcycle Christmas.
Soda Man cleaned up the carbs. Unfortunately they didn't stay that pretty. Once I hit them with the chem-dip the tasty finish came right off. So in the future, the correct order is, chem-dip, soda blast, and then re-dip… (but in something that isn't chem-dip).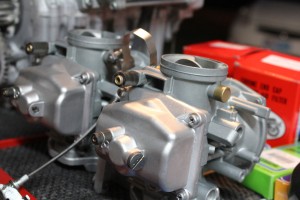 I started disassembling carbs for the dip. Someday Kate will be doing things like this herself, but for now she's keen to observe and learn.
As you can see, the carbs had some nasty on them.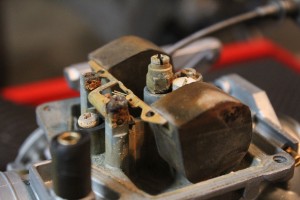 Wouldn't eat cereal outta these…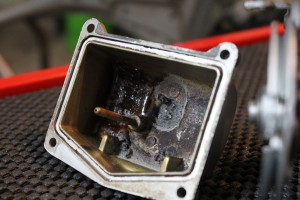 Tasty new stem bearings.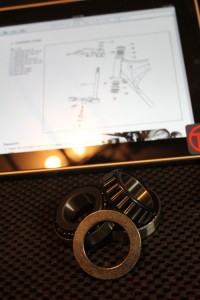 Kate with her freshly bearing'd stem. Now onto the headset bearings!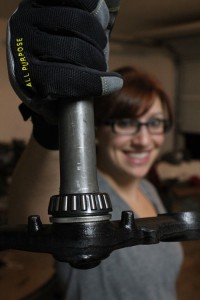 Kate hammered in the the races with a woodblock and hammer.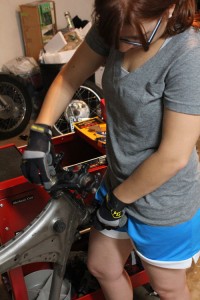 That's about all we got up to. Weeee!
Recent Posts