Archive for September, 2012
So I've been a little bit behind on this project, (or at least blogging about it). It's been something I've been trying to get ready for Barber. You all probably remember me getting rid of the KZ650 and picking this up in its place.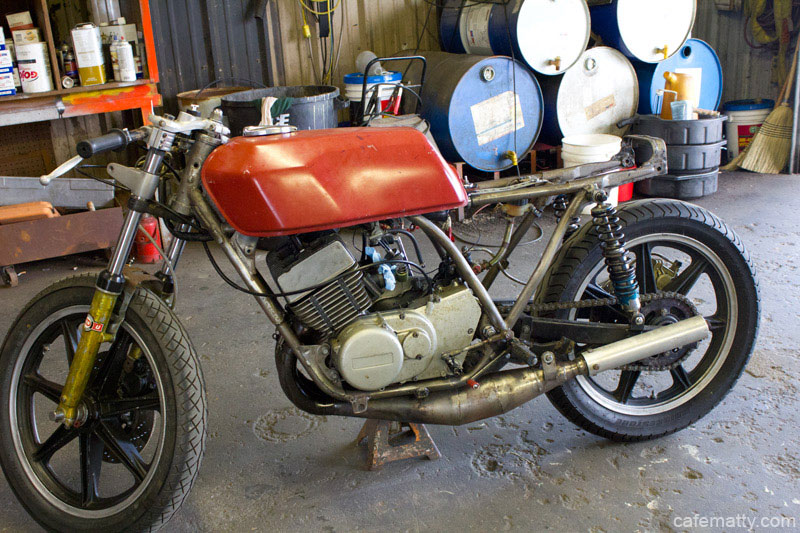 Now because I don't have the tools or the know-how to make things out of sheet metal like a real boy, I got a friend involved who turned out to be a savant. We started by mocking up the shape out of cardboard.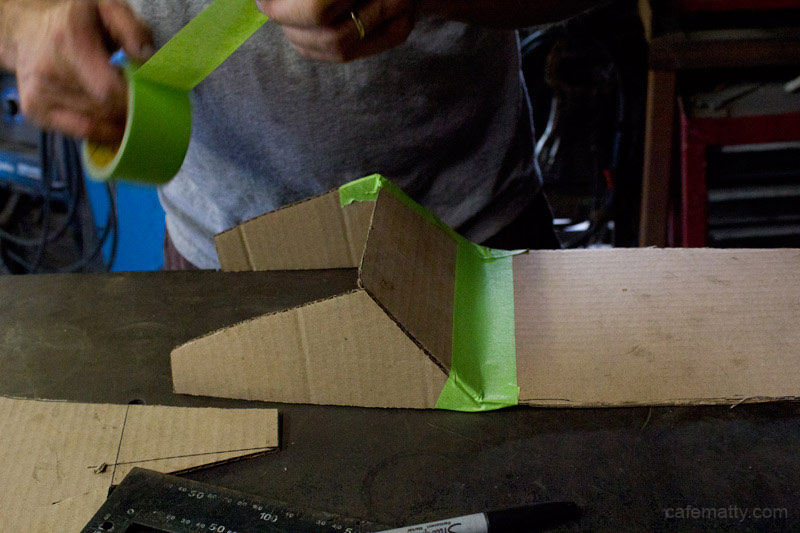 Once we had the basic shape created from cardboard we were able to cut out the sheet metal and start forming that.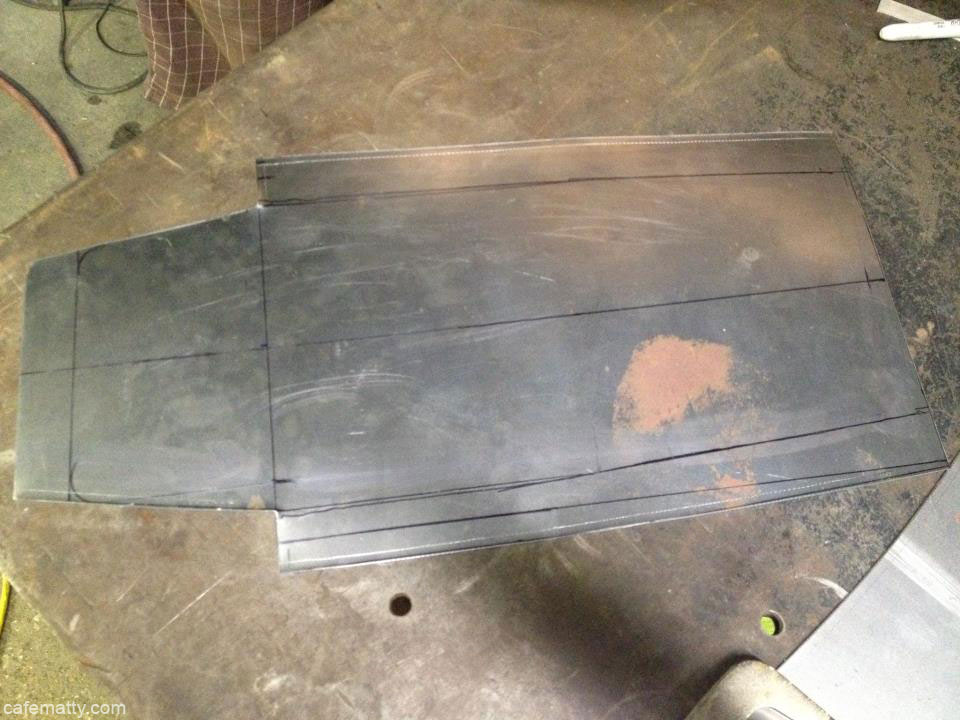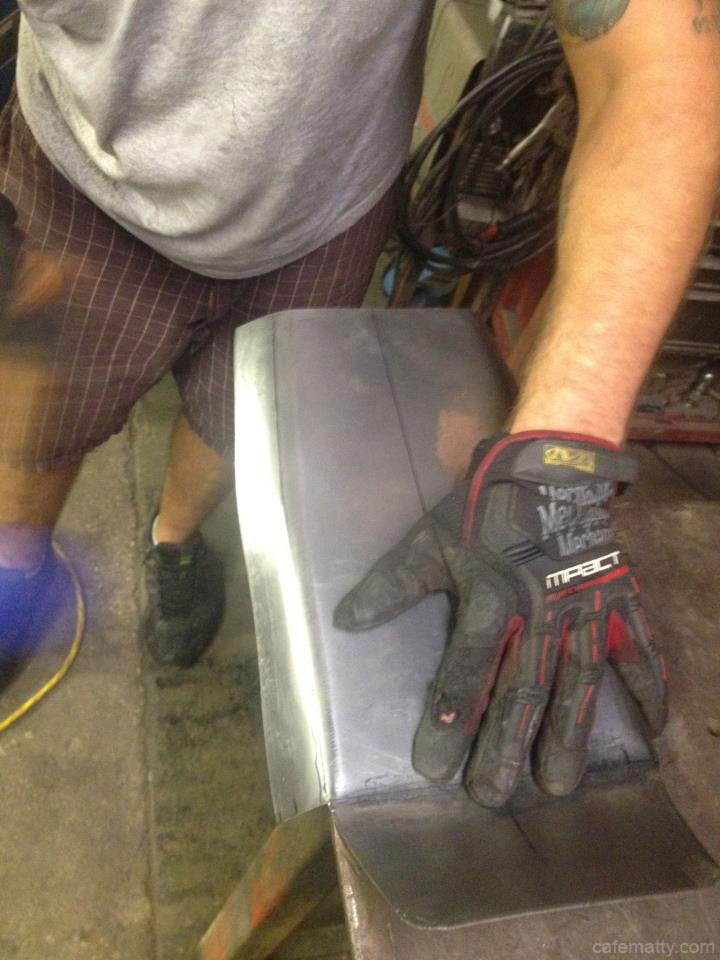 Formed and tack-welded.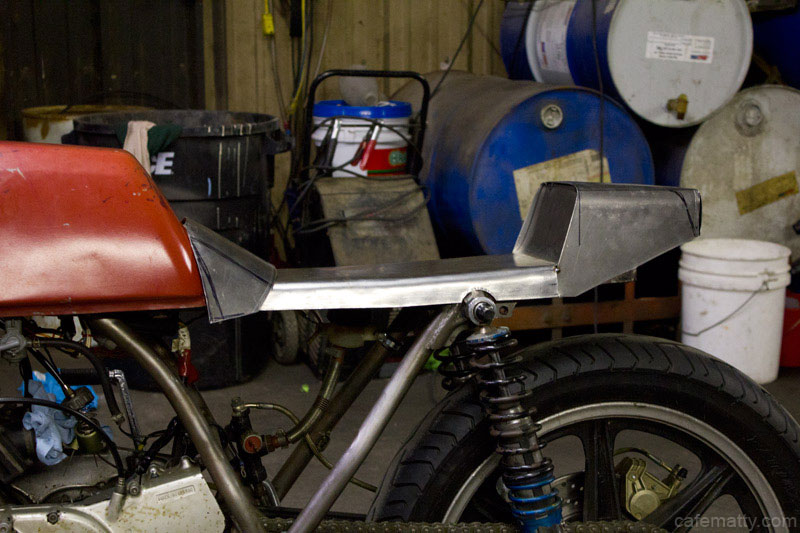 Some arts, fartsy work later…..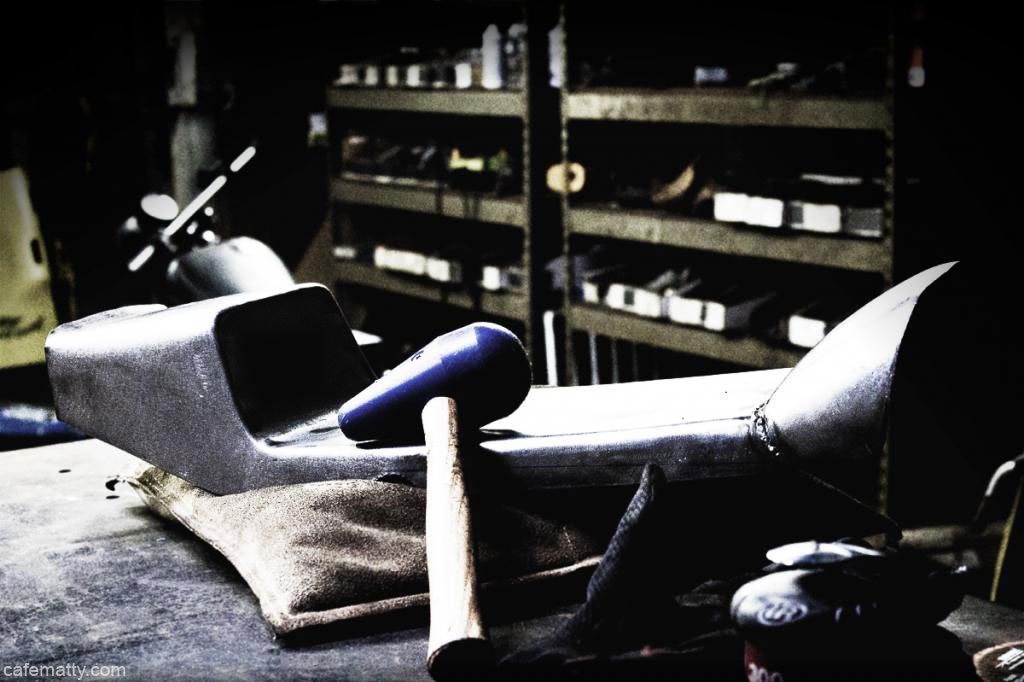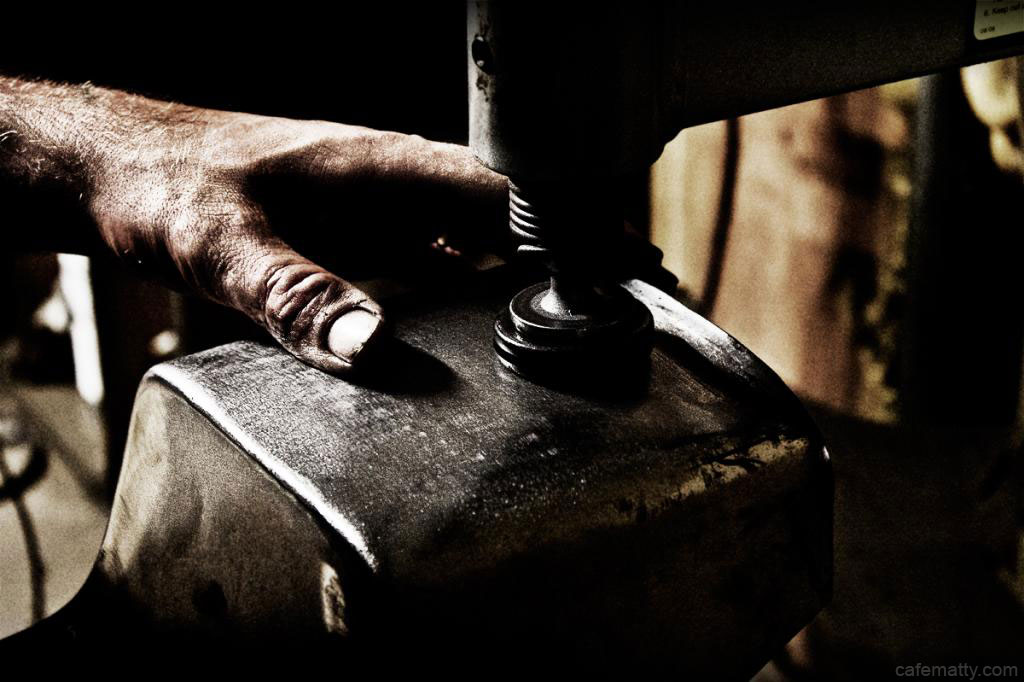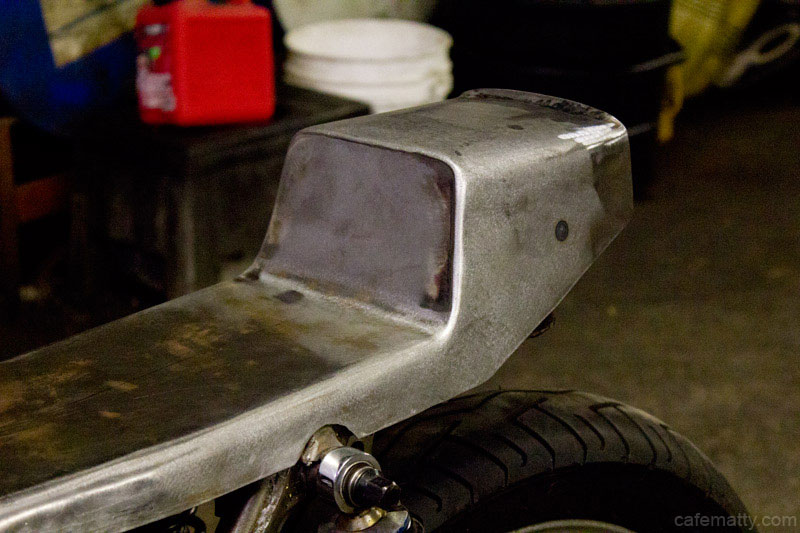 I got the tank stripped and then we had the idea to "burn stripe" it. This is a term we made up. I'm sure someone has done this before, but I'm just going to pretend I invented it.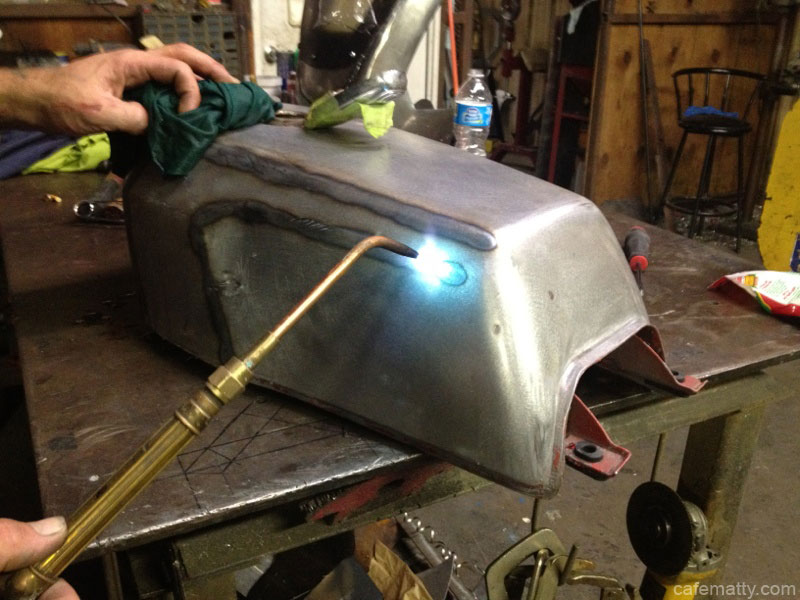 We then set to work on a little fairing. A piece of aluminum and a little hammering, and you get something like this.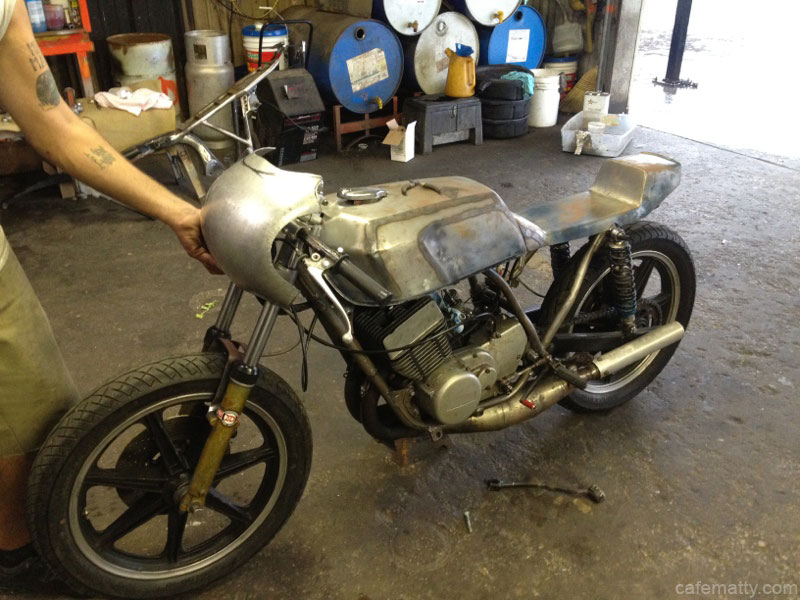 All mounted up.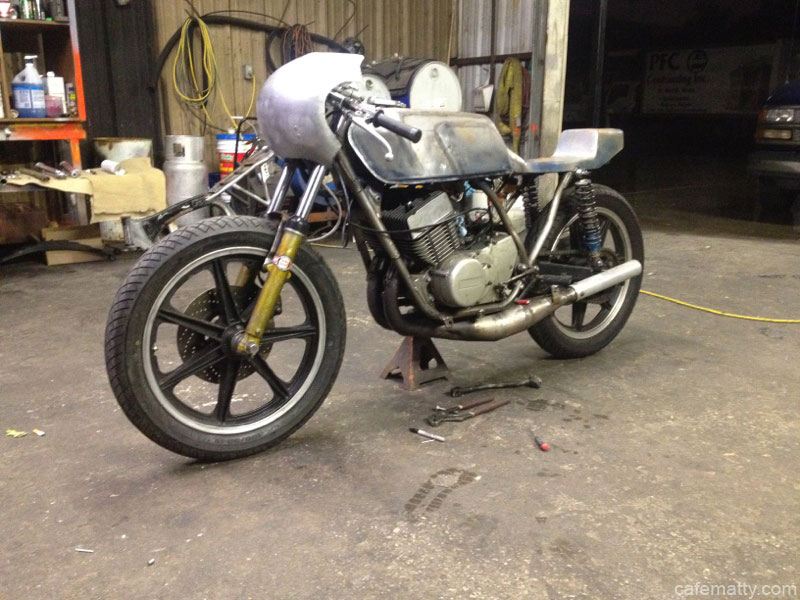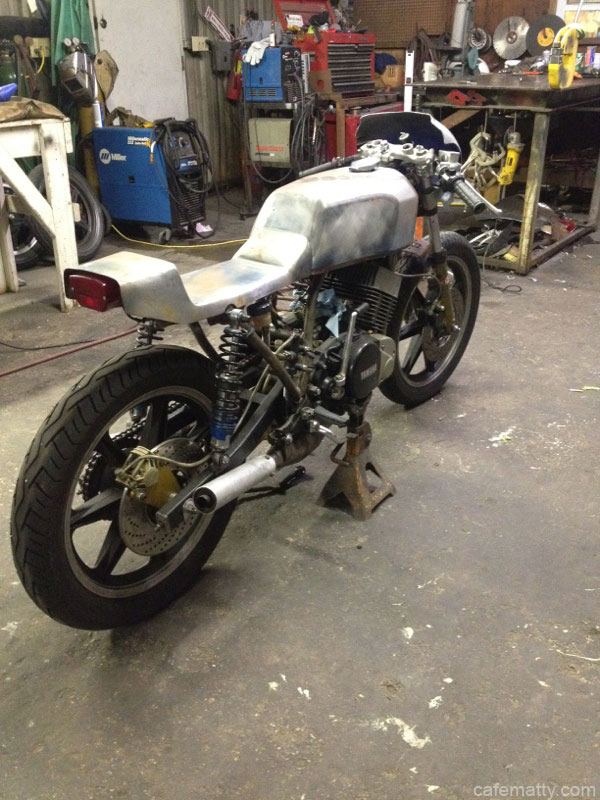 Now it's time for a little nose art.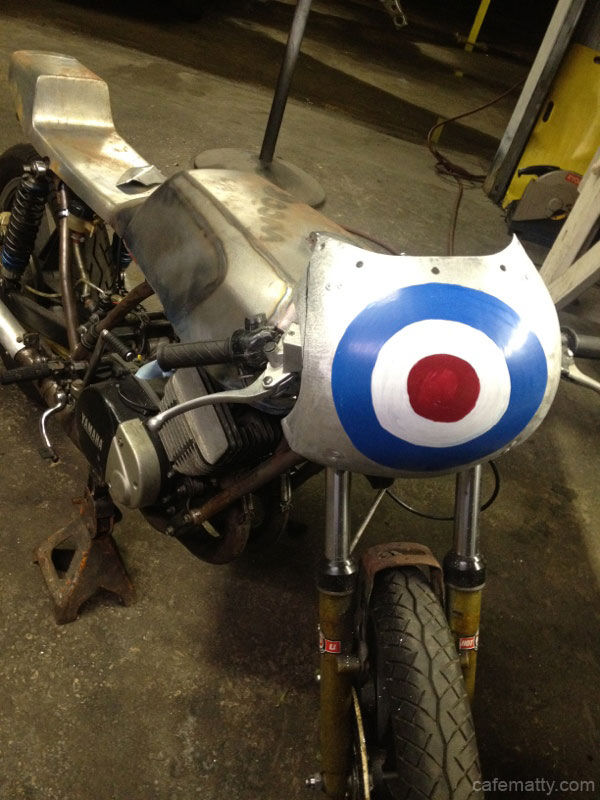 Then I hit it with some a Scotch-Brite pad…. and fire….
Burning the fairing wasn't just torch fun… Aluminum is very shiny and pretty.. We were just trying to dingify it up a little. ALSO FIRE IS FUN. The finished result.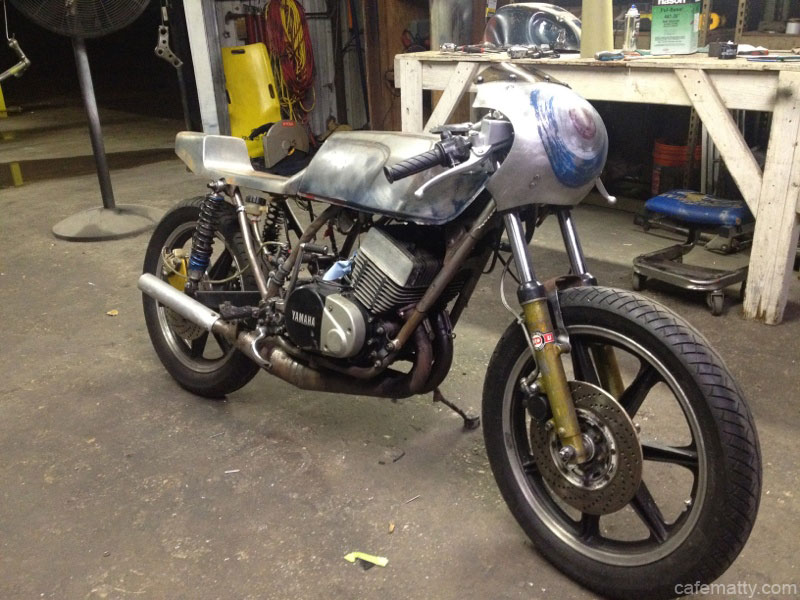 Cut up some lexan and heat-formed it to the fairing.
And here she is…
Recent Posts