Archive for March, 2012
Today we all got together at Kit's garage to eat steak, drink Dr Pepper from glass bottles, and spin some wrenches on Loudbike (Honda CL360).
This is before we fired her up after doing some timing / carb tweaking.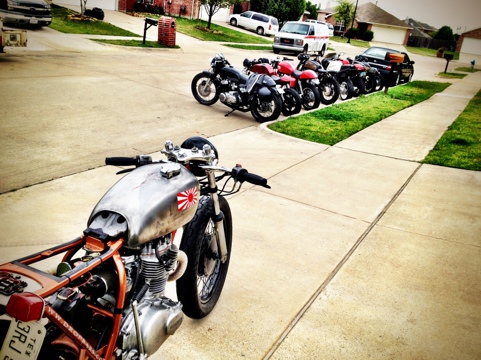 After, we went on a little ride to take in the nice weather.
Good day.
Recent Posts