Archive for January, 2012
Today I got my new exhaust in from Cone Engineering. The fit was perfect, and I was up and running within 5 minutes. The sound is amazing and the bike pulls a LOT harder. Somehow this exhaust has turned my bike into a fire-breathing monster.. and I like it.
So I've had a few requests for some new photos. The most recent one came last night while I was sitting on the couch.. I made an excuse and went back to watching Caprica…. then I decided to get off my bum and do something about it.. I grabbed my camera and went out into the night for some midnight motorcycle mischief.
Here are a few of my favorite shots.
I brought the bike to work today so I can get some day shots at lunch.. I'll also probably do some night shots around where I work.
*Update*
I ran out on lunch and took about 300 photos. I'll be uploading them as I get time to go through them, but I thought I'd give you a taste.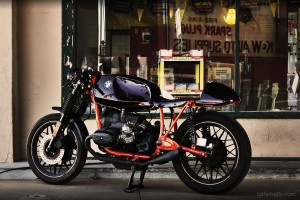 I'm going to shoot some more around town late this afternoon when the sun goes down. Stay tuned!
*Update Again*
Ok. I've managed to sift through the photos for the day and here we go.
Recent Posts