Archive for January, 2011
So this is just a quick tip. Actually, a few.
Tip #1:
There are arrows on the sides of the pistons that indicate the direction they should face (forward). I did not realize this when I took them off because of all the gunk on them. I was later asked if I did this correctly, and went to check and sure enough, I managed to put BOTH pistons on backwards. This wouldn't be such a big deal if i hadn't fought with those stupid circlips so much the first time I took the pistons off. Which leads me to tip two.
Tip #2:
Those stupid wrist pin circlips. The first time I attempted to remove them, I did so with a tiny screw driver and some small needle-nose pliers. It took about 45 minutes to get both of them off.. pathetic, I know. But this time around (while complaining about how much I didn't want to do this) someone suggested one of those hook and pick sets you get from WalMart for like 8 bucks (which I happen to already have). Sure enough. It took about 4 seconds to pop that stupid pin out.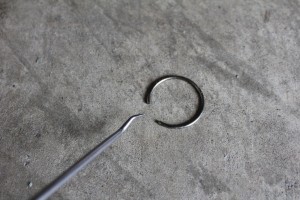 Recent Posts